2019 I am working on a new series of artworks also dealing with the "Refugees" thematic. This series is titled: quoting Hannah Arendt - "And nobody knows who I am! - The lost dignity".  The starting point is Arendt's essay "We Refugees" (1943) and a reflection on the "newcomers",  "immigrants" so as Arendt prefers to call refugees. Arendt captures what it really means to be a refugee and describes the endless anxiety, ravaging despair, deluded optimism, jolting absurdity and even the humour of the "newcomers" or "immigrants". It is a message that can be read nowadays in the current global context.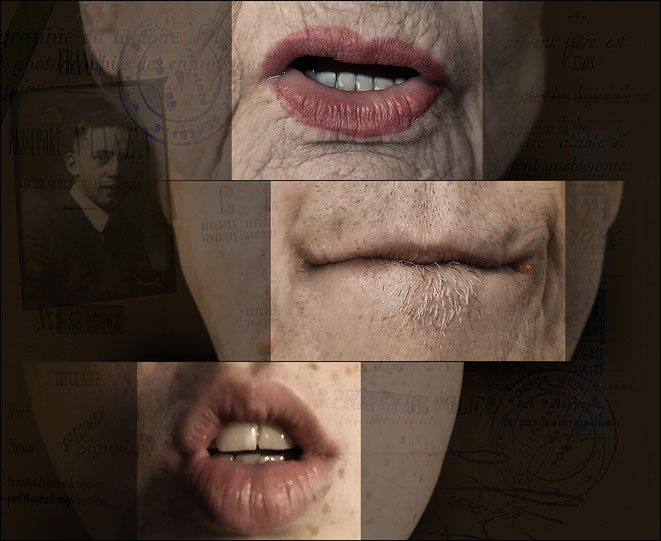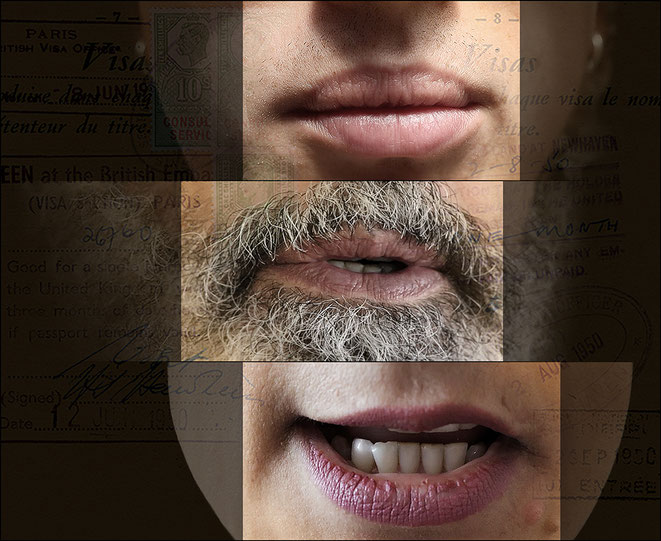 "Nansen Passports - documents for stateless persons" - 2019 - photography - 90x110cm
quoting Hannah Arendt: "We Refugees"
" … passports or birth certificates, and sometimes even income tax receipts, are no longer formal papers but matters of social distinction. We lose confidence in ourselves if society does not approve us; We are - and always were - ready to pay any price in order to be accepted by society". Hannah Arendt (1943)

Nansen passports, originally and officially stateless persons passports, were internationally recognized refugee travel documents from 1922 to 1938, first issued by the League of Nations to stateless refugees. They quickly became known as "Nansen passports" for their promoter, the statesman and polar explorer Fridtjof Nansen.  (https://en.wikipedia.org/wiki/Nansen_passport)

Series:  Variations on staircase architecture, 2019 - photography, 45x60cm/30x40cm
Employee staircase in a building in the "Bayerische Viertel" in Berlin (Jewish Quarter). Stairs that lead nowhere, stairs that remind me of failed escape attempts.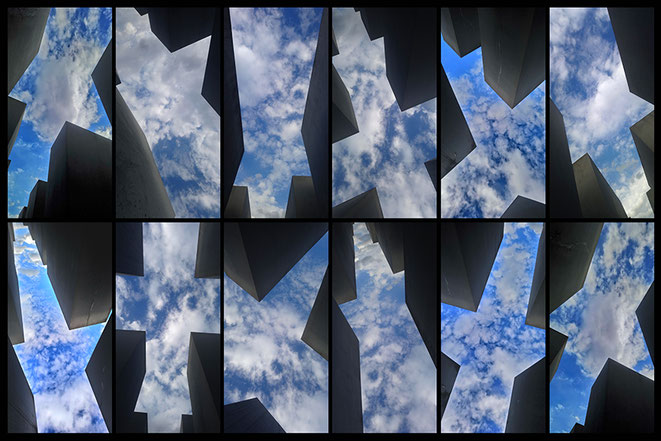 quoting Hannah Arendt - "We Refugees"
"We leave the Earth with all its Uncertainties behind and we cast our eyes up to the sky"
photography, 100x150cm/80x120cm, 2019
"Even among ourselves we don't speak about this past. Instead, we have found our own way of mastering an uncertain future. Since everybody plans and wishes and hopes, so do we. … … we leave the earth with all its uncertainties behind and we cast our eyes up to the sky…. The stars tell us … " (Hannah Arendt)
These photos were taken at The Memorial to the Murdered Jews of Europe, also known as the Holocaust Memorial, which is a memorial in Berlin to the Jewish victims of the Holocaust, designed by architect Peter Eisenman and engineer Buro Happold.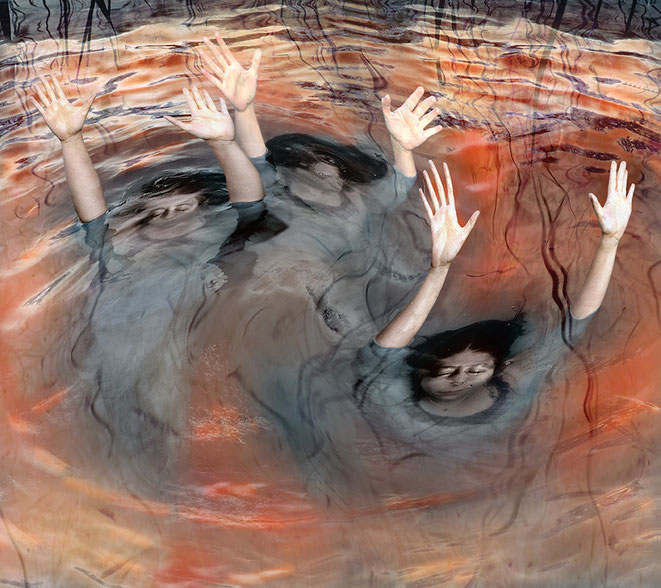 "The vain Attempt to keep the Head above the Water", 2019, photography, 80x90cm
quoting Hannah Arendt "We Refugees"
"We wanted to rebuild our lives, that was all. In order to rebuild one's life one has to be strong and an optimist. So we are very optimistic. Our optimism is admirable. We lost our home, which means the familiarity of daily life. We lost our occupation, which means the confidence that we are of some use in this world. We lost our language, which means the naturalness of reactions, the simplicity of gestures, the unaffected expression of feelings. We left our relatives and our best friends and that means the rupture of our private lives. … … This optimism is the vain attempt to keep head above water." (Hannah Arendt)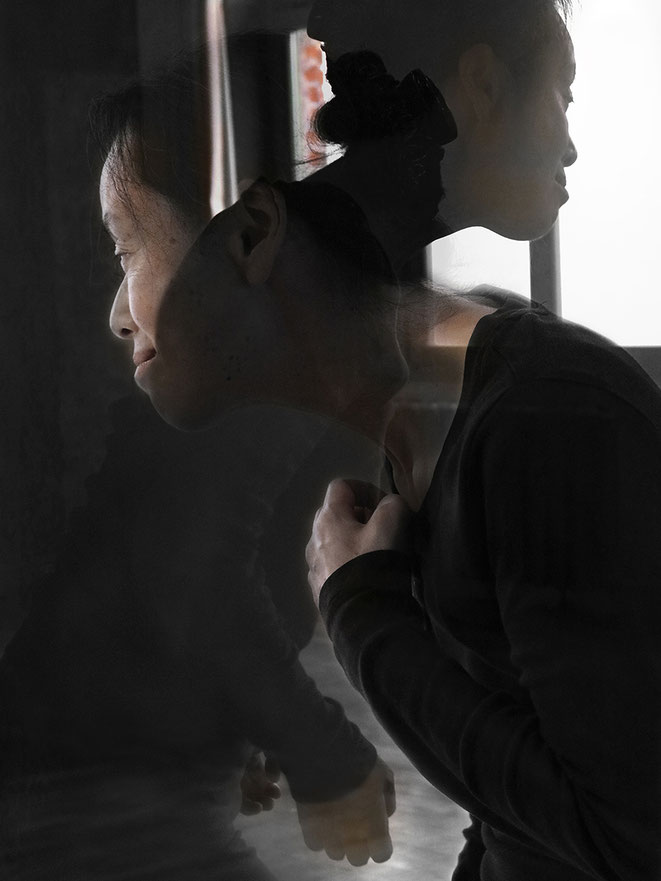 Somewhere inside searching for outside,
photography, 80x60cm,

2017
---
Urheberrechten: paola telesca